A sustainable choice
At Flexlux we care about the environment, and we continuously aim to minimize our environmental footprint. We have a sustainable approach to production and take our responsibility seriously for contributing towards a greener environment. For us sustainability is the starting point for all our products. All the way from the design to the materials, packaging, transportation and to the final piece, we are making sustainable decisions everyday. We believe in modern design built to last.

Honest materials
Every piece of furniture in our collection is made from some of nature's finest materials. Our fabrics are made from natural yarns, such as Wool, Cotton and Linen. They retain the natural qualities of these yarns, therefore we process them as little as possible to maintain the superior and natural look and feel of the fabric.
We focus on creating furniture with long-lasting quality crafted with forward-thinking materials. We offer a 10-year warranty on our sofa frames.
Long-lasting products
As a design-driven company, we are very selective about the materials we work with. At Flexlux, we aim high and want to ensure the best possible quality for all our furniture.
Each piece of furniture is produced with the assumption that it will get plenty of use. We focus on developing long-lasting products that minimise our environmental impact. Every Flexlux product is tailor-made for you by some of the best craftsmen in Europe. We believe that excellent craftsmanship is vital for the quality of our products.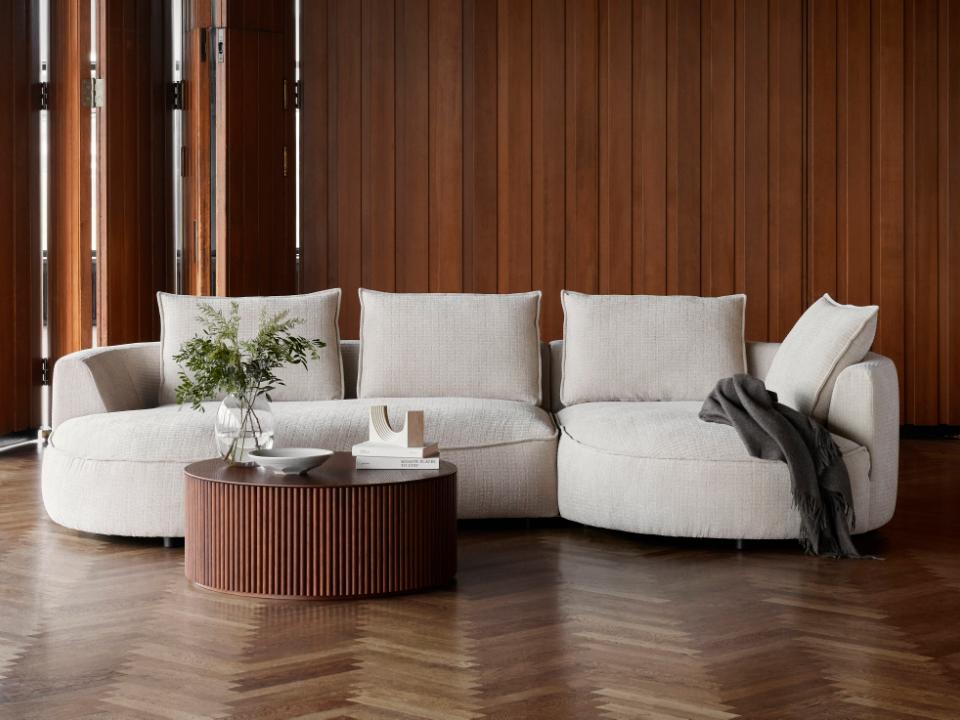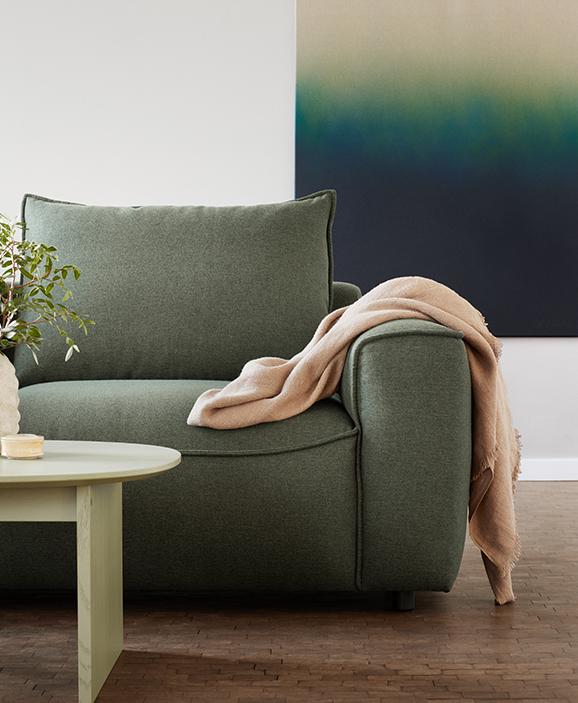 OEKO-TEX fabrics
All our colourful textile fabrics carries the OEKO-TEX STANDARD 100 label. Which means you can be certain that every component of our products, have been tested for harmful substances and therefore safe for human health.
OEKO-TEX is a European standard for fabrics that ensures no dangerous chemicals have been used in the creation of the fabric. All our fabrics are high quality and meets the minimum requirement for colour fastness, meaning that the colours are long lasting if the fabric is treated correctly.
FSC-certified wood
We take our responsibility seriously for contributing towards a greener environment. The Flexlux brand is a part of Theca A/S, Theca is an FSC-certified company (FSC C139112). The majority of our furniture are made from FSC certified wood.
All Flexlux sofa frames are made from FSC certified wood. At present, we can not guarantee FSC certification for our bend plywood used for the Flexlux Relax chairs and selected Design chairs.
Due to the critical situation on supply of wood we have difficulties to guarantee FSC wood in our frames at the moment. The demand for FSC wood is increasing and the supply is decreasing due to the ongoing sanctions. We aim to find the best possible solution without compromising on the quality. Our goal is still to have all our frames made from FSC certified wood in 2022.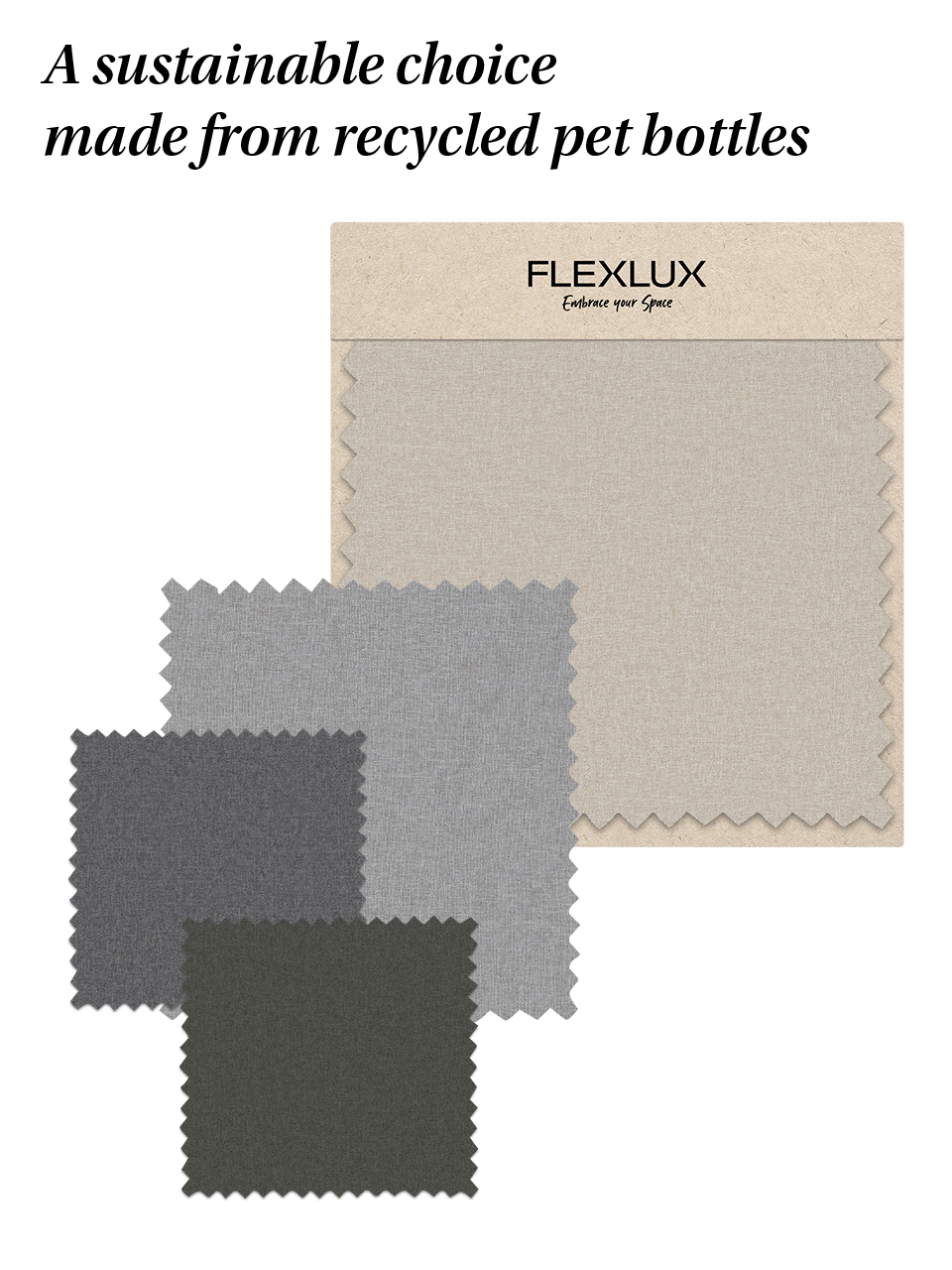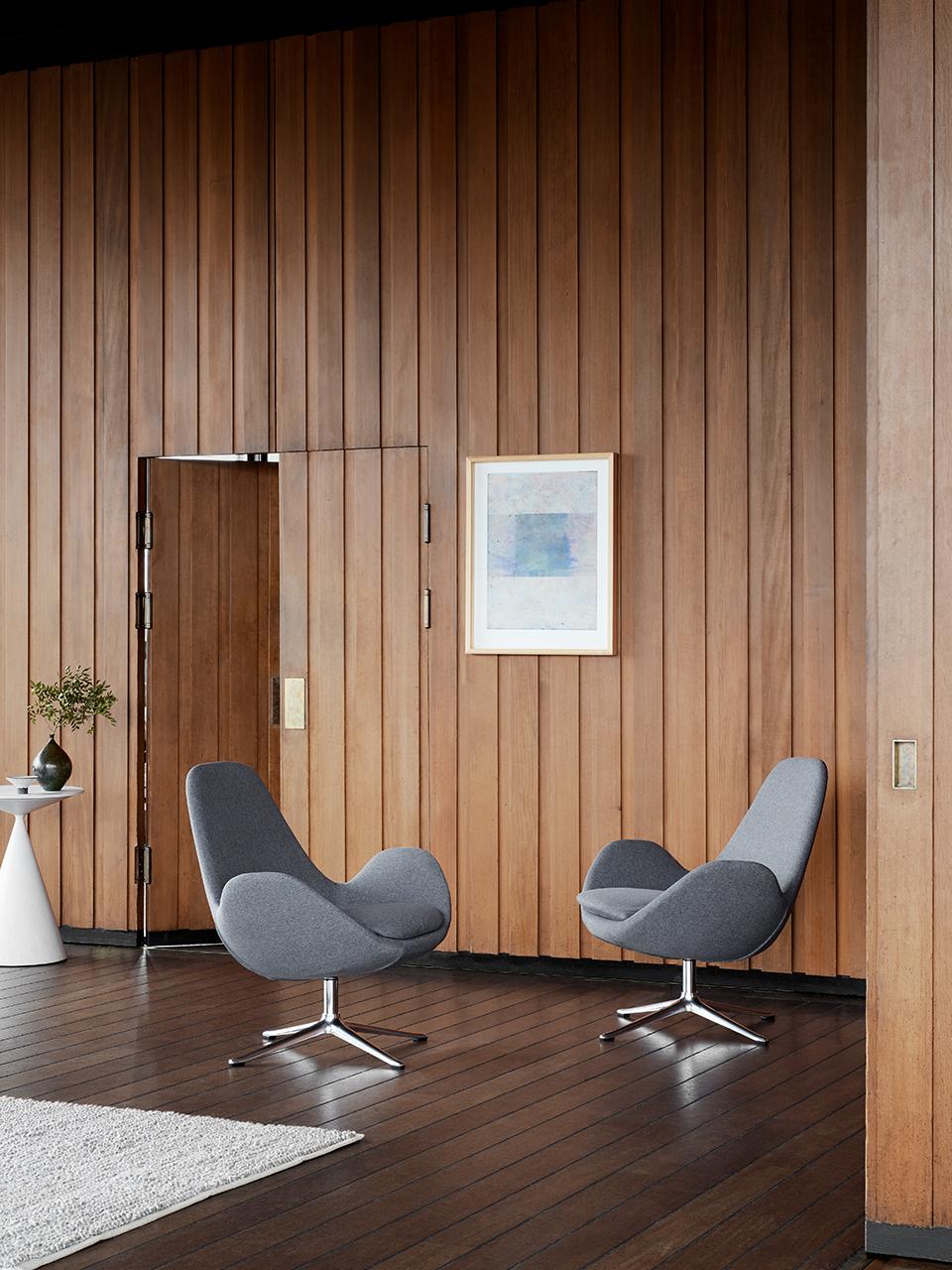 Are you looking for a sustainable fabric?
The fabric is the one that creates the identity of a product. The newest addition to the Flexlux collection is the Re-Born fabric. Re-Born is a sustainable alternative to the ordinary fabric solutions. Re-Born is woven yarn, which contains recycled pet bottles and is registered as GRS - Global Recycle Standard certified. The used plastic bottles are collected to avoid the bottles ending up in nature.