Air Channel Technology
FLEXLUX offers a unique feature. The integrated Air Channel Technology for your ultimate comfort.
Integrated Air Channels allow your chair to breathe by letting air circulate through the chair – helping you stay comfortably seated for hours. In the leather chairs, you will find perforated leather, to ensure this unique breathability.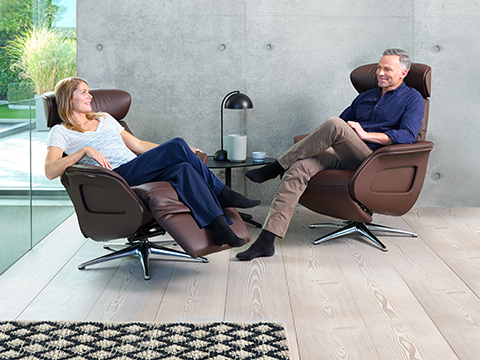 The innovative Air Channels ensure long-lasting comfort without compromising on breathability.
The Air Channels have been designed to keep you comfortable, no matter what season it is. The integrated Air Channels will transport air into the back of the chair, keeping it ventilated and the perfect temperature for you – keeping you warm in the winter and cool in the summer. The Air Channels will guarantee you outstanding breathability.
This unique Technology offers you long-term comfort and well-being.
FLEXLUX – The pleasure of being.
The steel frame and moulded foam are guaranteed against material defects for a period of 10 years from production date.
FLEXLUX has been awarded with the certification The Golden M by the German quality assurance association Deutsche Gütegemeinschaft Möbel. This certification for furniture offers a unique assurance that the product is of good quality, that it does not endanger the health of the user and the environment is protected.